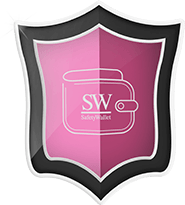 EssentialsPlan
SafetyWallet offers prospective subscribers a choice between six subscription packages depending on the size of the business and its unique health and safety needs. The EssentialsPlan has the following unique features:
A company size with an employee count of 1 - 10
A monthly subscription fee of R250.00 (Excl VAT)
A SafetyWallet subscriber reward of 15% is awarded once the subscription is activated, for all related services and products.
Introduction to the EssentialsPlan
This reward will depend on the outcome of the audit and the subscriber's subsequent compliance status. The purpose of the SafetyWallet Health and Safety compliance audit is to ensure that an employer's workplace meets the criteria set forth by the Occupational Health and Safety Act and other applicable health and safety legislation.
Each subscriber's program will be thoroughly assessed by a SafetyWallet auditor during the audit. Additionally, the SafetyWallet auditor will conduct a site assessment and collect the necessary evidence for the audit report which will be compiled and sent to the SafetyWallet subscriber management team when the audit has been completed. The report will include any observations and recommendations for actions to be taken to improve compliance.
The health and safety audit can be ordered by the subscriber from the SafetyWallet shop. To view the pricing for audits, excluding the subscriber discount you can visit My Safety Shop, where all other services and products are listed as well.
The purpose of workplace health and safety is to implement, promote, and maintain the highest level of physical, mental, and social well-being for all stakeholders.
It also entails preventing or minimizing the negative consequence relating to health, injuries, or illnesses. Once the EssentialsPlan subscriber is found compliant, they will be presented with their Health and Safety Compliance Certificate, which is valid for a year.
What can EssentialsPlan Subscribers Expect from SafetyWallet?
SafetyWallet helps its subscribers develop a thorough, detailed, and effective health and safety program in addition to the following solutions and services:
Subscribers are encouraged to utilize the OHS Online platform to create and maintain their own health and safety program as a form of self-help.
As part of the cooperation between SafetyWallet and MAKROSAFE and other partners, companies may get additional help in meeting their health and safety obligations.
Subscribers are given access to OHS Online, a cloud-based health and safety Management software that is accessible to all SafetyWallet subscribers regardless of their subscriber package.
As a result of the many difficulties and problems that subscribers experience while attempting to comply with health and safety regulations, SafetyWallet, in conjunction with MAKROSAFE and other partners, offers substantial help to subscribers in the areas of health and safety.
What Health and Safety Services and Products are Available for Purchase for EssentialsPlan Subscribers?
The following products and services are available for purchase on My Safety Shop, (SafetyWallet shop for Subscribers):
Free downloadable content for all subscribers
Health and safety audits
Legal appointment letters
Assistance with chemical related matters
Contractor control and management
Covid-19 assistance and support
Fire Equipment
First Aid equipment
Incident management support
Health and Safety Inspections and Inspection templates
Medicals
Monthly Health and safety consulting services
Mandatory Health and safety posters
Safety Equipment
Policies and procedures
Risk Assessments
Adhoc health and safety services
Health and safety Signage
Hygiene surveys
Health and Safety Training (Please note: E-learning is available at no charge to all subscribers)
Workmens compensation support
EssentialsPlan Rewards and Discounts
Once clients have subscribed successfully, they will receive their compliance level rewards of 15%. In addition, according to the rating of the audit, subscribers can earn the following rewards:
Compliance of 89% to 92% - additional 5% compliance reward discount
Compliance of 93% to 96% - additional 7.5% compliance reward discount
Compliance above 97% - additional 10% compliance reward discount
Contractor management can be laborious at the best of times, and SafetyWallet offers incentives based on the number of contractors and suppliers, as well as the degree of compliance for each contractor and supplier that is included in the overall compliance portfolio.
SafetyWallet compensates subscribers according to a tiered basis for contractors and suppliers who have been referred to, and subscribed to SafetyWallet:
5 Contractors/Suppliers – an additional 2.5% rewards discount
10 Contractors/Suppliers – an additional 5% rewards discount
15 Contractors/Suppliers – an additional 7.5% rewards discount
20 Contractors/Suppliers – an additional 10% rewards discount
25 Contractors/Suppliers – an additional 12.5% rewards discount
The SafetyWallet Subscription can be completed here. Please feel free to chat with us in the chat box on the right of your screen for any questions and queries you may have.
A SAFETYWALLET SOLUTION THAT SUITS YOUR BUSINESS
All SafetyWallet Subscribers enjoy the indicated discounts for all products and services provided on My Safety Shop.
Why Health And Safety Is Important
We Believe - A Poem By MAKROSAFE Holdings
SafetyWallet
Powered by OHS Online Supported by Makrosafe